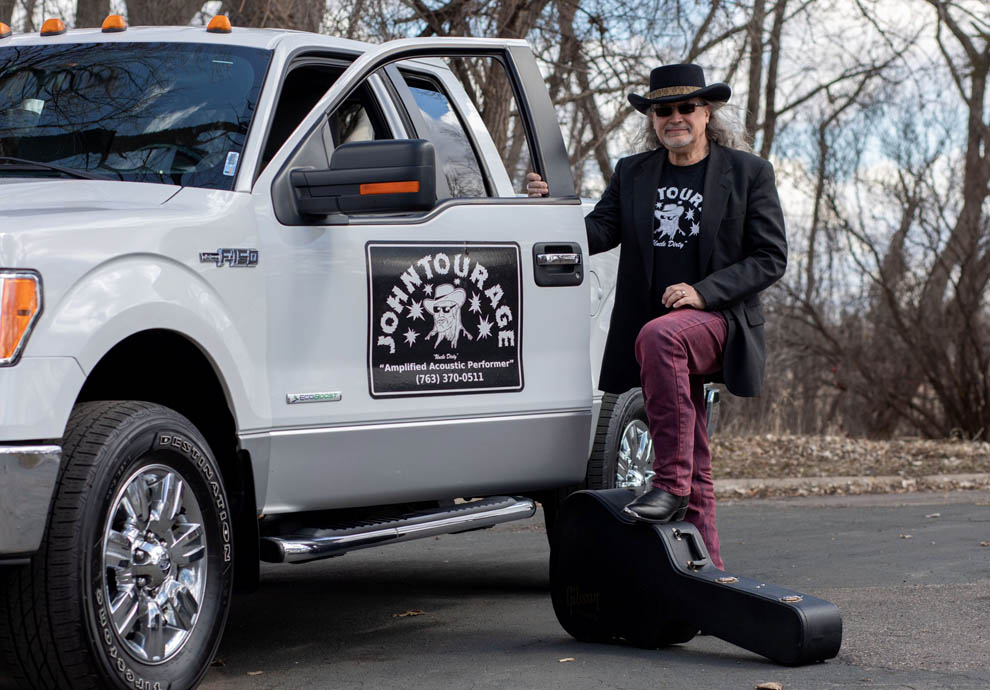 See what people are saying about Johntourage!

We have had Johntourage play at our bar and would highly recommend him. He has a good following and he is very personable with the customers as well as our staff. I never believed in one piece bands before John, but now look at them in a new light.
.....Dan, Montes Sports Bar

We hired Johntourage for our 2nd Annual Car Show last summer. His music selection was very good. The volume was good, and people could have conversations. He was prepared and prompt. We hired John for our next year's show.
.....John Baadsgaard, North Country Tire Service

Johntourage was the hit of the party! It seemed that every one of my customers had a positive thing to say about the entertainment that night. There is nothing better than a little easy going rock & roll! I am looking forward to having Johntourage out again at our next party!
.....Jim Bonniwell, President, Liberty Comfort Systems

We first heard Johntourage play at a neighborhood function and loved the songs and music. We then asked Johntourage to play at our annual BBQ event over Labor Day weekend and could not be more pleased, he was great with the audience interaction and they seemed to love him. Great entertainment that I highly recommend - was not disappointed!
.....Billy Bear BBQ (Bill Bailey & Millie Ives)

Keep Johntourage in mind if you want professional, solo, live music for an event in the Twin Cities. Johntourage is the ultimate seasoned musician, I respect him as a performer and he is just an amazing human being. One of the hardest working musicians I know, and he's a lot of fun!
....Laura Pallozza, Event Coordinator

I met Johntourage at a family graduation party 3 years ago and loved his music. Loved it so much that we had him over for our neighborhood harvest festival. He was a big hit with all the neighbors. From then on we have had him out twice a year and everyone loves him.
.....From the Hanover neighborhood we love ya man!